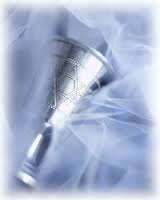 Coleman Judaica Shop
Looking for a wedding, Bar/Bat Mitzvah gift or a small hostess present?  Well look no further.  The Coleman Judaica Shop at Adath Israel has everything from Shabbat candles and tallitot to one-of-a-kind Hanukkah menorahs and seder plates.
Sisterhood members, don't forget that you receive 10% off your purchases!  
Come in today and see what we have to offer.
Regular Judaica Shop Hours:
Monday, Tuesday, and Wednesday 
10:30 a.m. to 12:00 p.m.
1:30 – 4:00 p.m.
Sunday
10:00 a.m. to 12:30 p.m.
Also open by appointment.  Closed Friday and Saturdays.
Judaica Shop Contact:  Judy Dombar, 513-984-3499, jdombar@isoc.net