Torah Fund Campaign dessert reception
May 14 @ 7:30 pm

-

9:00 pm
Event Navigation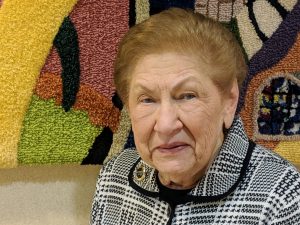 Adath Israel Sisterhood will honor Charlotte Hattenbach, our Woman of Achievement 5779, at a dessert reception for our Torah Fund Campaign.
The Torah Fund Campaign, sponsored by the Women's League for Conservative Judaism, is an annual fundraiser for Conservative Jewish seminaries across the world. For more information, please visit the Torah Fund website at http://www.jtsa.edu/torah-fund.
The cost to attend the dessert reception is $20/person, plus a donation to the Torah Fund Campaign (see Levels of Giving below – minimum gift is $18/person).
Levels of Giving include:  $18 – Chai, $36 – Ko' Ah, $54 – Berakhot, $72 – Double Ko' Ah, $108 – Double Berakhot, $180 – Benefactor* and $300 – Guardian *
*Gifts of $180 or more receive the 5779 commemorative Women's League pin, Atid (future).
Donations are tax deductible.
Please send a check payable to Adath Israel Sisterhood Torah Fund to our Treasurer:
 Torah Fund Campaign
c/o Lani Kirschner
1539 Shenandoah Avenue
Cincinnati, OH  45239