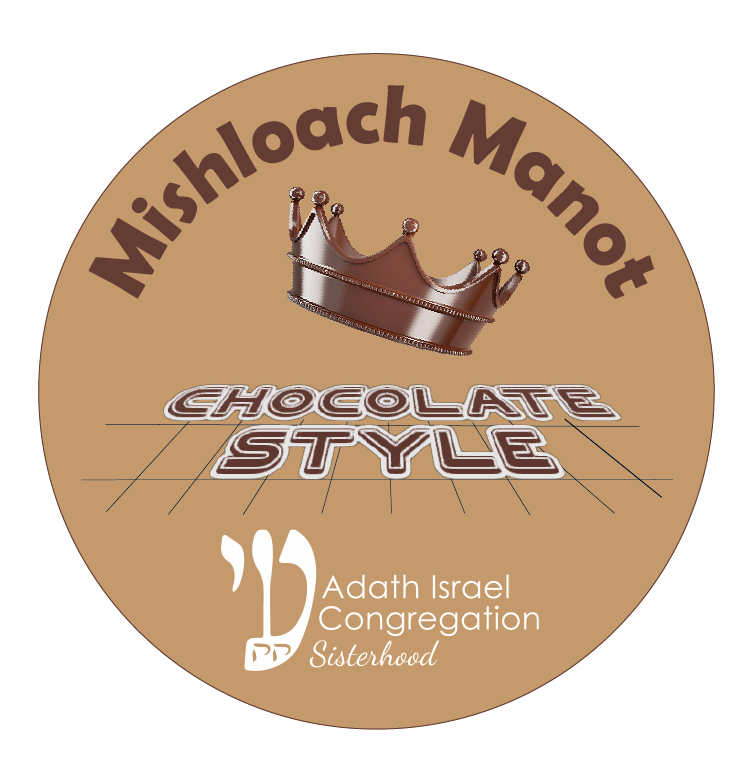 2023 Mishloach Manot (Purim Gift Baskets) are coming!!
Give the gift of Purim to your family and friends.
Mishloach Manot are on sale through February 16. The theme of this year's gift basket is CHOCOLATE!
To order, look for an email on or about January 12 from Adath Israel Sisterhood with a unique login ID link to happypurim.com.
If you cannot find the email or have questions, please contact Renee Kabin at renee2kabin@outlook.com or (513) 390-9594.
This is a fundraiser sponsored by Adath Israel Sisterhood. Proceeds will go toward the synagogue and Sisterhood activities.
---
The contents of the gift basket include the following (or similar):
Chocolate candies

Cookies

Hot chocolate

Chocolate drink

Non-food items
The cost is the same as previous years*:
1 household, $10
5 households, $18
10 households, $36
25 households, $54
50 households, $72
75 households, $90
100 households, $108
The entire congregation for $360
Each household will receive ONE gift basket with a scroll listing the names of those who have sent them Mishloach Manot.
Gift baskets will be available for pick up at Adath Israel this year during the Religious School's Purim Palooza on March 5 and after the congregational Megillah readings on March 6 and 7. Gift baskets will be delivered to The Regency, Cedar Village, The Kenwood, Seasons Retirement Community, and to anyone who is home bound.